Let Us Handle your Sonora Plumbing Needs

Smart homeowners in Sonora know that our plumbing team can take care of 100% of their plumbing needs, and faster than the competition. Call us anytime for: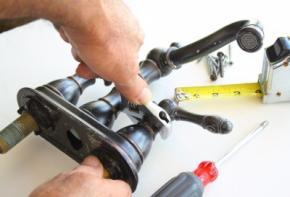 Faucets
Sewers and drains
Toilets
Water lines
Showers and bathtubs
Re-pipes
Water heaters
Sewer lines

Sump pumps
---
No job is too big or small for our contractors. Our plumbing contractors will be there, whether your issue is a leaking faucet or a broken water line. Business owners and homeowners who hire our team can expect:
Service any time of the day or night
A quick emergency repair response
A plumbing service that is scheduled around our customer, not our company
A no-hassle and upfront estimate
A Sonora plumbing technician who will arrive on time, ready to work

A hassle-free guarantee
Full-Service Sonora Plumbing and Drain Cleaning
Installations, repairs, replacements and maintenance
Faucets and fixtures
Sewers and drains
Toilets
Sinks
Waterlines
Showers and bathtubs
Pipework
Dishwashers
Garbage disposals
Water heaters
Water softeners
Water purifiers
Septic tanks
Garbage disposals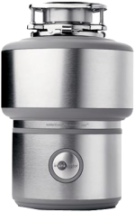 Garbage disposals make up a lot of our Sonora plumbing calls because the garbage disposal is one of the most misused products in your home. The garbage disposal is meant to be used for a small amount of food. When they are exposed to large food sediment, or especially utensils, they can quickly break down.

Few things are more frustrating than a broken garbage disposal and our Sonora plumbers understand this. We offer maintenance, repair and even replacement for in-home garbage disposals to ensure they are running properly. Whether your garbage disposal has gotten louder, shakes more, smells more, or disposes of less, we can repair or replace it with a new high-quality and long lasting garbage disposal, like an Insinkerator, to get things on track.

Faucets and Sinks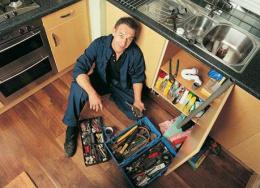 No matter whether it is a leaking faucet or sink that needs replacement, our Sonora plumbers can repair, maintain and replace:
Kitchen sinks
Bathtubs
Bathroom sinks
Showers
Laundry rooms or utility sinks
Wet bars
Water shutoff valves
. . . and much more
Sewer and Drain Cleaning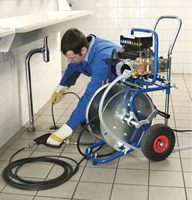 Our Sonora plumbing contractors are frequently called out because of a backed up or clogged drain. Since drains are used so much, they can clog up over time because of residue, grease, sediment buildup, soap, detergent and food. It is vital to have your home's or business' drains and sewer lines cleaned out regularly to prevent clogs and expensive replacements and repairs over the years. Our teams offers drain and sewage line cleanouts for:
Kitchen sinks
Bathroom sinks and shower drains
Toilet drains
Floor drains
Downspout drains
Main sewer lines
Contact our plumbers today by calling 209-322-4824 to see what services we can provide for your residential or commercial plumbing issue now.